Agog Financials prides itself to be the premier one-stop shop for all your financial and accounting needs. At Agog Financials, we stay true to our core values: Trust, Honesty, Integrity and Commitment. We believe that we are large enough to meet all your financial needs but small enough to know your name when you call.​
Our mission at Agog Financials is to provide excellent, timely and highly personalized services to our clients so that they can make informed financial and tax decisions. Every client is unique as they have different requirements; as such we at Agog Financials listen to our clients patiently and devise an end to end process that meets their goals and aspirations. ​
Agog Financials will partner with you, your firm and its staff as your trusted advisor. We provide a variety of professional services including, but not limited to: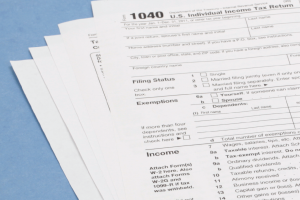 Tax Preparation and Tax Planning services to Individuals
Tax Preparation and Tax Planning services to corporations and small businesess
International Tax Planning and Preparation
Accounting and Bookkeeping Services to small businesses
Payroll Services
Business Formation, Financial and Tax Consulting Services
Compilations, Reviews and Audit Services
Customer satisfaction is our main goal. We provide wide range of customized services. Our goal at Agog Financials is to help individuals and small to medium size businesses grow by providing high quality accounting, financial advisory and tax services. We serve as a partner with our clients by building long-term relationships with them, and we contribute to their growth by providing advice and counsel on relevant business and tax issues. We strive to create an environment that will cause each of our clients to view us as a trusted business advisor

Visit the Services area of our site to learn more about the many accounting and tax services available to individuals and businesses.

Visit the Contact Us page for information regarding how to reach us via telephone, fax, e-mail or mail.

Feel free to contact the office anytime. We're here to help.